"FRED5 has been a great addition to our business systems, making stock control and invoice processing much more transparent and straightforward"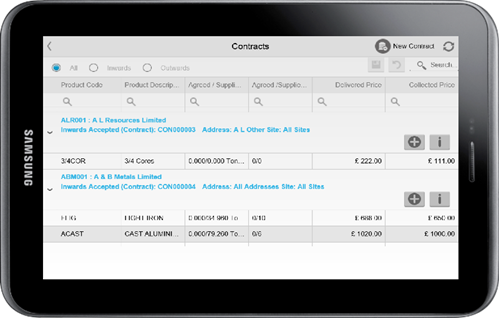 A suit of mobile applications has been produced to further enhance the system. Mobile applications are available on IOS and Android platforms.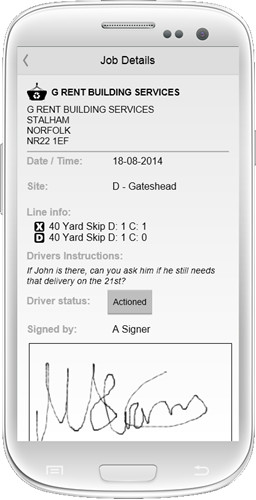 Transport
A drivers app allows all jobs assigned to a vehicle to be managed and updated as they are actioned. Customers signatures are captured, stored and reproduced on transfer notes by email or retrospective paper copies.

 Contract Prices
Customer/Supplier contracts can be maintained and created for new agreements.

 Customer Activity (In Development)
Customers tickets and activity can be maintained.

 Grosstare Yard Queue (In Development)
This app will allow vehicles to be pre booked in whilst waiting to gain access and existing tickets to be monitored and maintained.

 Dashboards (In Development)
Multiple dashboards giving quick and easy access to site data instantly.